Part-Time Jobs Unveiled: Understanding The Concept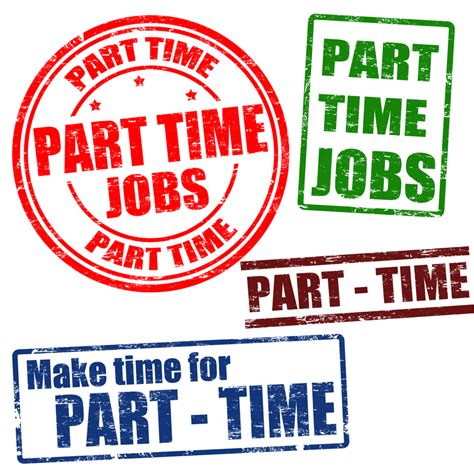 As the name suggests, part-time jobs refer to work opportunities that are not full-time and usually require fewer hours per week. While some people take up part-time jobs to supplement their income, others prefer them for flexibility and a better work-life balance. If you're considering a part-time job, it's essential to understand what it entails, the benefits, and potential drawbacks. In this article, we'll delve into the concept of part-time jobs and explore everything you need to know.
Table of Contents
1. What is a Part-Time Job?
A part-time job is a type of employment where you work for fewer hours per week than what's considered a full-time job. There's no specific number of hours that define a part-time job, but it's generally less than 35-40 hours per week. Part-time jobs can be found in various industries and sectors, including retail, food service, healthcare, education, and hospitality, among others.
2. Types of Part-Time Jobs
Part-time jobs can be classified into different categories, depending on the nature of the work, industry, or schedule. Some of the common types of part-time jobs include:
Seasonal Jobs: These are jobs that are available during specific seasons, such as holiday seasons, back-to-school, or summer breaks. Examples include retail sales associates, customer service representatives, and delivery drivers.
Weekend Jobs: These are jobs that require you to work only on weekends, such as part-time receptionists, event staff, or food service workers.
Freelance Jobs: These are jobs that allow you to work remotely or on a project basis, such as freelance writers, graphic designers, or social media managers.
Flexible Jobs: These are jobs that offer flexibility in terms of schedule and location, such as part-time virtual assistants, online tutors, or home-based sales representatives.
Temporary Jobs: These are jobs that are available for a specific period, such as a few weeks or months, such as temp workers, interns, or event assistants.
3. Benefits of Part-Time Jobs
Part-time jobs offer several benefits, including:
Flexibility: Part-time jobs allow you to have more control over your schedule and work-life balance.
Less Stress: Compared to full-time jobs, part-time jobs can be less stressful and demanding, allowing you to focus on other aspects of your life.
Supplemental Income: Part-time jobs can provide extra income to supplement your primary income source.
Opportunity to Explore: Part-time jobs can be an excellent way to explore different industries, gain new skills, and build your resume.
Networking: Part-time jobs can help you expand your professional network and make new connections.
4. Drawbacks of Part-Time Jobs
While part-time jobs offer several advantages, they also come with some drawbacks, such as:
Less Pay and Benefits: Part-time jobs usually pay less and offer fewer benefits than full-time jobs.
Instability: Part-time jobs can be less stable and reliable, as they may not offer consistent hours or long-term employment.
Less Job Security: Part-time jobs may not offer the same level of job security as full-time jobs, as they may be subject to layoffs or termination.
Less Career Advancement: Part-time jobs may not offer the same opportunities for career advancement as full-time jobs.
Less Recognition: Part-time workers may not receive the same recognition or appreciation as full-time workers.
5. Who is Eligible for Part-Time Jobs?
Anyone can apply for part-time jobs, regardless of their age, gender, or education level. However, some companies may have specific eligibility requirements, such as work experience, skills, or certifications. Part-time jobs can be an excellent option for students, retirees, stay-at-home parents, or anyone looking for flexibility and work-life balance.
6. How to Find Part-Time Jobs
Here are some ways to find part-time jobs:
Online Job Boards: Websites such as Indeed, Monster, or Glassdoor offer job listings for part-time positions.
Social Media: Some companies may post job openings on their social media pages, so it's essential to follow them.
Networking: Reach out to your professional network, such as former colleagues or classmates, and ask if they know of any part-time job openings.
Company Websites: Check the websites of companies you're interested in working for and look for part-time job openings.
Job Fairs: Attend job fairs in your area, where you can meet with employers and learn about their part-time job opportunities.
7. How to Prepare for a Part-Time Job
Here are some tips to prepare for a part-time job:
Update Your Resume: Make sure your resume is up-to-date and highlights your relevant skills and experience.
Practice Interviewing: Brush up on your interviewing skills by practicing with a friend or family member.
Research the Company: Learn as much as you can about the company you're applying to, including their mission, values, and culture.
Dress Professionally: Dress appropriately for the job interview, even if it's a part-time position.
Prepare Questions: Prepare a list of questions to ask the interviewer about the job, company, or work environment.
8. How to Succeed in a Part-Time Job
Here are some tips to succeed in a part-time job:
Be Reliable: Show up on time for your shifts and communicate with your supervisor if you're going to be late or absent.
Be a Team Player: Work well with others and be willing to help out when needed.
Be Productive: Use your time efficiently and complete your tasks to the best of your ability.
Be Open to Feedback: Listen to constructive feedback from your supervisor and use it to improve your performance.
Be Professional: Conduct yourself professionally at all times and adhere to the company's policies and procedures.
9. Part-Time Jobs vs. Full-Time Jobs
While part-time jobs and full-time jobs have their differences, they also share some similarities. Here are some comparisons:
Part-Time Jobs
Full-Time Jobs
Less than 35-40 hours per week