Comprehensive Resume Guide: Examples & Tips Included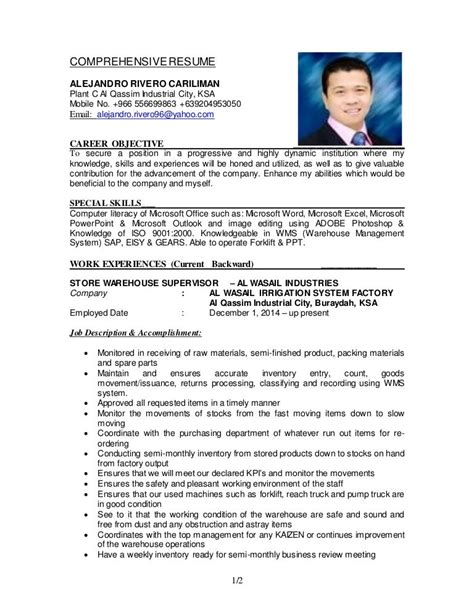 Did you know that recruiters spend an average of 6 seconds scanning a resume before deciding whether to keep or toss it? That's why it's crucial to have a well-crafted resume that catches their attention and highlights your skills and accomplishments. In this comprehensive resume guide, we'll provide you with examples and tips to help you create a standout resume that lands you your dream job.
1. The Basics of a Resume
A resume is a document that summarizes your work experience, education, skills, and achievements. It's usually the first thing that a potential employer sees and serves as a tool for them to determine whether you're a good fit for the job. Here are the essential components of a resume:
Contact Information
Professional Summary/Objective Statement
Work Experience
Education
Skills
Awards and Certifications
References (optional)
Contact Information
Your contact information should be at the top of your resume and include your full name, phone number, email address, and mailing address. You can also include links to your LinkedIn profile or personal website.
Professional Summary/Objective Statement
Your professional summary or objective statement should be a brief paragraph that highlights your skills, experience, and career goals. It's your chance to make a first impression and grab the recruiter's attention.
Work Experience
Your work experience section should list your previous jobs in reverse chronological order, starting with your most recent position. For each job, include your job title, the company name, employment dates, and a brief description of your responsibilities and achievements.
Education
Your education section should include your degree(s), major(s), graduation date(s), and the name of the institution(s) you attended. You can also include relevant coursework, honors, and awards.
Skills
Your skills section should list the skills that are relevant to the job you're applying for. These can be technical skills, such as programming languages, or soft skills, such as communication or leadership.
Awards and Certifications
If you have any relevant awards or certifications, include them in a separate section. This can help you stand out from other candidates and show that you're dedicated to your profession.
References
References are optional, but if you decide to include them, make sure to ask for permission first. List their name, job title, company, phone number, and email address.
2. Resume Writing Tips
Now that you know the basics of a resume, here are some tips to help you create a standout document:
Customize your resume for each job you apply to
Use keywords from the job description
Quantify your achievements with numbers and percentages
Keep your resume concise and easy to read
Use bullet points to highlight your accomplishments
Use action verbs to describe your responsibilities and achievements
Proofread and edit your resume for spelling and grammar errors
Customize Your Resume for Each Job You Apply To
Recruiters can tell when a resume is generic and not tailored to the job they're hiring for. Make sure to read the job description carefully and customize your resume to match the qualifications and requirements listed.
Use Keywords from the Job Description
Many companies use applicant tracking systems (ATS) to screen resumes. These systems look for specific keywords and phrases that match the job description. Make sure to include these keywords in your resume to increase your chances of getting past the ATS.
Quantify Your Achievements with Numbers and Percentages
When listing your achievements, use numbers and percentages to show the impact you had. For example, instead of saying "increased sales," say "increased sales by 20%."
Keep Your Resume Concise and Easy to Read
Recruiters don't have time to read through long paragraphs. Keep your resume concise and easy to read by using bullet points and short sentences.
Use Bullet Points to Highlight Your Accomplishments
Bullet points make it easy for recruiters to scan your resume and quickly see your accomplishments. Use them to highlight your achievements and responsibilities.
Use Action Verbs to Describe Your Responsibilities and Achievements
Start each bullet point with an action verb, such as "managed," "created," or "organized." This makes your resume more engaging and shows that you're an active participant in your work.
Proofread and Edit Your Resume for Spelling and Grammar Errors
Spelling and grammar errors can make you look careless and unprofessional. Make sure to proofread and edit your resume before submitting it.
3. Resume Examples
Looking for inspiration? Here are some resume examples to help you get started:
Example 1: Entry-level Marketing
| Name | Address | Phone Number | Email |
| --- | --- | --- | --- |
| John Smith | 123 Main St. | (555) 555-5555 | johnsmith@email.com |
Professional Summary: Recent marketing graduate with experience in social media management and content creation. Seeking a marketing coordinator position at XYZ Company.
Work Experience:
Social Media Manager
ABC Company, Anytown USA
June 2019 – Present
Managed social media accounts for a variety of clients
Created social media content, including graphics and videos
Increased follower count by 25% for each client
Marketing Intern
XYZ Company, Anytown USA
January 2019 – May 2019
Assisted with social media management
Created marketing materials, including flyers and brochures
Conducted market research
Education:
Bachelor of Science in Marketing
University of Anytown USA
August 2015 – May 2019
Skills:
Social media management
Content creation
Market research
Graphic design
Example 2: Experienced Sales
| Name | Address | Phone Number | Email |
| --- | --- | --- | --- |
| Jane Doe | 456 Maple St. | (555) 555-5555 | janedoe@email.com |
Professional Summary: Sales professional with 10 years of experience in the healthcare industry. Seeking a senior sales representative position at ABC Company.
Work Experience:
Senior Sales Representative
XYZ Healthcare, Anytown USA
January 2017 – Present
Developed and maintained relationships with key clients
Exceeded sales goals by 25% each quarter
Trained and mentored new sales representatives
Sales Representative
ABC Healthcare, Anytown USA
June 2013 – December 2016
Managed a territory of 50+ accounts
Increased sales by 20% each year
Developed and implemented marketing strategies
Education:
Bachelor of Science in Business Administration
University of Anytown USA
August 2009 – May 2013
Skills: