Unlocking Linkedin's Potential: Effective Strategies Revealed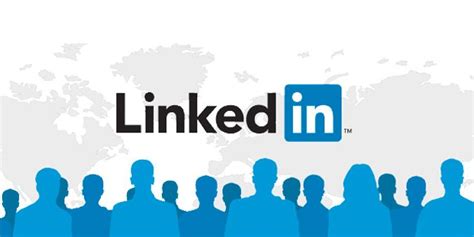 LinkedIn is more than just a social media platform for professionals to connect with one another. It is also a powerful tool for job searching, recruiting, networking, and building your personal brand. However, many users don't know how to use LinkedIn to its full potential. In this post, we will reveal effective strategies for unlocking LinkedIn's potential and taking your professional profile to the next level.
1. Optimize Your Profile
Your LinkedIn profile is your online resume and your first impression on potential employers or connections. Here are some tips for optimizing your profile:
Use a professional profile picture that reflects your industry and personality.
Write a compelling headline that summarizes your skills and experience.
Write a summary that showcases your achievements and future goals.
Highlight your skills and endorsements that align with your career goals.
Include your work experience with detailed descriptions of your role and achievements.
In addition, make sure your profile is complete and up-to-date. This will increase your chances of being discovered by recruiters and potential employers.
2. Build Your Network
LinkedIn is all about networking and building relationships with other professionals in your industry. Here are some tips for building your network:
Connect with people you know, including colleagues, classmates, and industry peers.
Join LinkedIn groups related to your industry or interests.
Engage with your connections by liking, commenting, and sharing their posts.
Send personalized invitations to connect, rather than using the default message.
Remember, the more connections you have, the more opportunities you'll have to expand your network and discover new career opportunities.
Sharing relevant content on LinkedIn can help establish you as a thought leader in your industry and keep you top-of-mind with your connections. Here are some tips for sharing content:
Share articles, blog posts, and other content that align with your industry or interests.
Write your own articles or posts to showcase your expertise and viewpoints.
Engage with your connections by asking questions or starting discussions.
Use relevant hashtags to increase the visibility of your posts.
By sharing relevant content, you can increase your visibility and engagement on LinkedIn, which can lead to new career opportunities or connections.
4. Use LinkedIn Job Search
LinkedIn Job Search is a powerful tool for finding new career opportunities. Here are some tips for using LinkedIn Job Search:
Set up job alerts to receive notifications for new job postings that match your criteria.
Use the advanced search feature to refine your job search by location, industry, and company size.
Apply for jobs directly through LinkedIn to streamline the application process.
Research companies and hiring managers to gain insights before applying.
LinkedIn Job Search can help you find new career opportunities and connect with potential employers.
5. Leverage LinkedIn Premium
LinkedIn Premium is a paid subscription that offers additional features and benefits for job seekers and recruiters. Here are some benefits of LinkedIn Premium:
Access to more advanced search filters and analytics.
Ability to send messages to recruiters or potential employers.
Increased visibility in search results and job applications.
Access to LinkedIn Learning courses to enhance your skills and knowledge.
While LinkedIn Premium is not necessary for everyone, it may be worth considering if you're actively job searching or looking to expand your network.
Conclusion
LinkedIn is a powerful tool for professionals to connect, network, and find new career opportunities. By optimizing your profile, building your network, sharing relevant content, using LinkedIn Job Search, and leveraging LinkedIn Premium, you can unlock the full potential of LinkedIn and take your professional profile to the next level.
FAQs
1. Can anyone see my LinkedIn profile?
Yes, anyone with a LinkedIn account can see your profile if it is set to public. However, you can control what information is visible to the public and what information is only visible to your connections.
2. How do I know if my LinkedIn profile is complete?
LinkedIn provides a profile completeness meter that can help you gauge how complete your profile is. The meter takes into account various factors, such as your profile picture, summary, work experience, education, and skills.
Yes, you can share your LinkedIn posts on other social media platforms, such as Twitter or Facebook. This can help increase the visibility of your posts and expand your reach beyond just your LinkedIn connections.
4. How do I search for jobs on LinkedIn?
You can search for jobs on LinkedIn by using the Jobs tab at the top of the LinkedIn homepage. From there, you can search for jobs by keyword, location, industry, and more.
5. Is LinkedIn Premium worth the cost?
Whether or not LinkedIn Premium is worth the cost depends on your individual needs and goals. If you're actively job searching or looking to expand your network, LinkedIn Premium may be worth considering. However, if you're not actively using LinkedIn for career-related purposes, it may not be necessary.